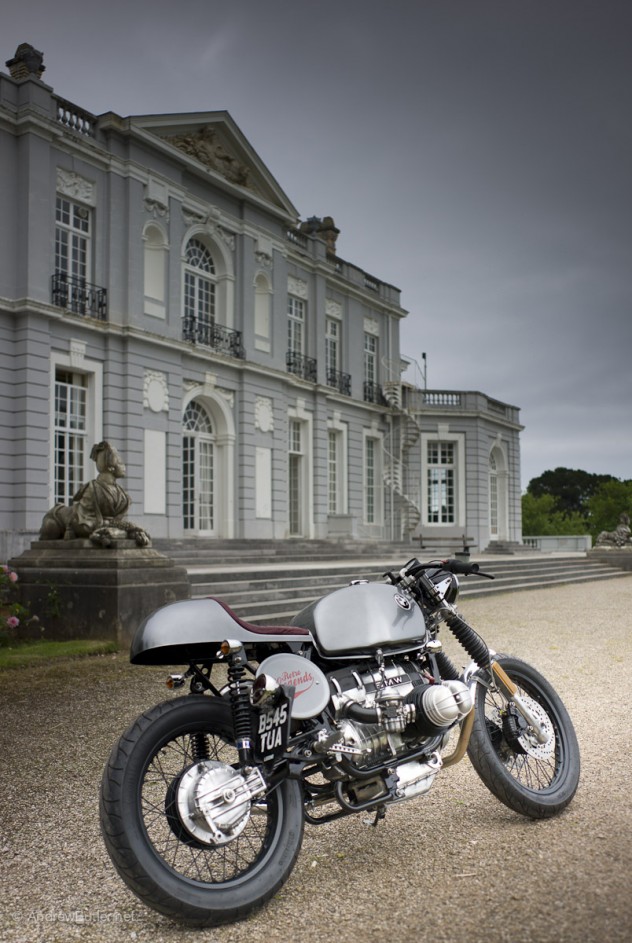 Published on
Kevils Legend BMW Cafe Racer
Architecture, Bikes, Design, Space
Kevils Legend BMW Cafe Racer photographed by Andrew Butler

This site is now an archive site whilst which appends our main updated andrewbutler.net site. Most of the images here will be transferred across soon and the updated site will then be handling print sales.
In the interim please call if you are interested in purchasing images.
Many of the photographic images in this website are available for purchase as art quality photographic prints. If you are interested in purchasing an image please call 01392 42 74 74 in the first instance.
We also undertake a range of commercial photography commissions for clients either locally in Devon and the south-west or nationwide and further afield.
Backed by a wealth of experience for our Exeter based Design Credo graphic design clients, commercial users can be reassured that we will be providing work that is fit for purpose.
For commercial photography clients we are able to provide suitable image files on a per/use basis.
In addition to this we can provide printed output, either images or mounted simply.
Finally we can undertake commissioned work either for commercial clients or for non-professional use.
We are now able to provide a selection of our photographs as high quality archival quality 'art' prints. These high quality photographic prints are printed to an archival standard to ensure longevity.
Photographs are currently available unframed high quality prints on Hahnemühle 308gsm photo-rag paper. This is an extremely high quality paper and provides excellent prints.
We offer delivery via Royal Mail special delivery which will need a signature.
How To Buy Prints
Our 'prints for sale' can be viewed from from the drop-down of the various folio sections of this site.
Have a browse and call us on 01392 42 74 74 to discuss sizing and delivery. We will create a specific sales portal to handle your purchase through PayPal. You will be able to use a credit/debit card but do not need to have your own PayPal account.
As a guide a 40x30cm print will be around £45 (+Vat).
Once an item is selected for purchase you will be transferred to the checkout section to review your selection and then either make your payment or continue shopping.
We use the PayPal secure payment gateway to process our online sales. Please note that you do NOT need a PayPal account to use this service and are able to purchase items with your credit or debit card.
We are able to offer a pre-arranged collection service form the Exeter area.
If you are interested in using any of these images commercially please contact us to discuss availability and terms. We are able to provide high quality digital files generally through a secure linked download area.
To open discussions about pricing we will need to know details about the scope of the intended use.
Invoicing
We will invoice as Masscommunication Ltd, a VAT registered company. We are happy to receive payment either via cheque or preferably direct bank transfer.
Please note that copyright rights cannot be assumed to have been purchased until payment has been made in full.
Once you have chosen the items that you would like to purchase check and confirm the items in the 'Your Purchases' tab (above). You can edit quantities or remove items.
If you wish to purchase more photographs press the 'Countine Shopping' button, your existing items will remain in the shopping cart.
Once you have made your selection press the 'Checkout With PayPal' button ('Cart' tab), you do not need a PayPal account (see 'PayPal tab).
You will be transferred to the PayPal secure payment area to make your payment.
You will be offered a number of ways to pay; credit card, debit card, PayPal.
You will be asked for a delivery address.
Once you have made your payment you will be retuned to this site.
PayPal will process your payment and send you confirmation.
We will send a full receipt when we despatch your goods.
We currently only sell items for delivery to UK addresses.
Delivery and postage and packaging is FREE on all sales over £100
Please allow up to 5-7 days for your order to arrive. If your require an item urgently or for a special occasion please call us to see if we have stock of it and arrange delivery.
Photographs are sent with Royal Mail and will require a signature at your delivery address.
You may pay via PayPal or with your debit or credit card.
We use the PayPal payment gateway to securely process your payments.
Please note you do NOT need a PayPal account to pay for your order. On the PayPal payment page look you will be offered the option to pay with your Credit or Debit Card.
High Quality Photography
Based in Exeter Devon in the south-west, but offering commercial photographic services nationally, professional photographer Andrew Butler specialises in a range of subjects including, motorbike photography, car photography, architecture and the landscape as well as photography of the arts.
He also specialises in informal portrait and people photography.
A lot of Andrew's work has a reportage photographic style and is suited to editorial publications.
Andrew Butler has sold images to a wide range of customers including: national and international motoring magazines, Arts Council England, multi-national companies and SMEs looking for high quality photography that is tangibly different.
As a member of The Chartered Society of Designers Andrew's work doesn't stop at the boundaries of photography and will blend seamlessly with your print or online design needs.
© Copyright Andrew Butler
Camera

Leica M9

Exposure

1/750

Aperture

f/2.4

ISO

160

Focal length

28mm Summicron